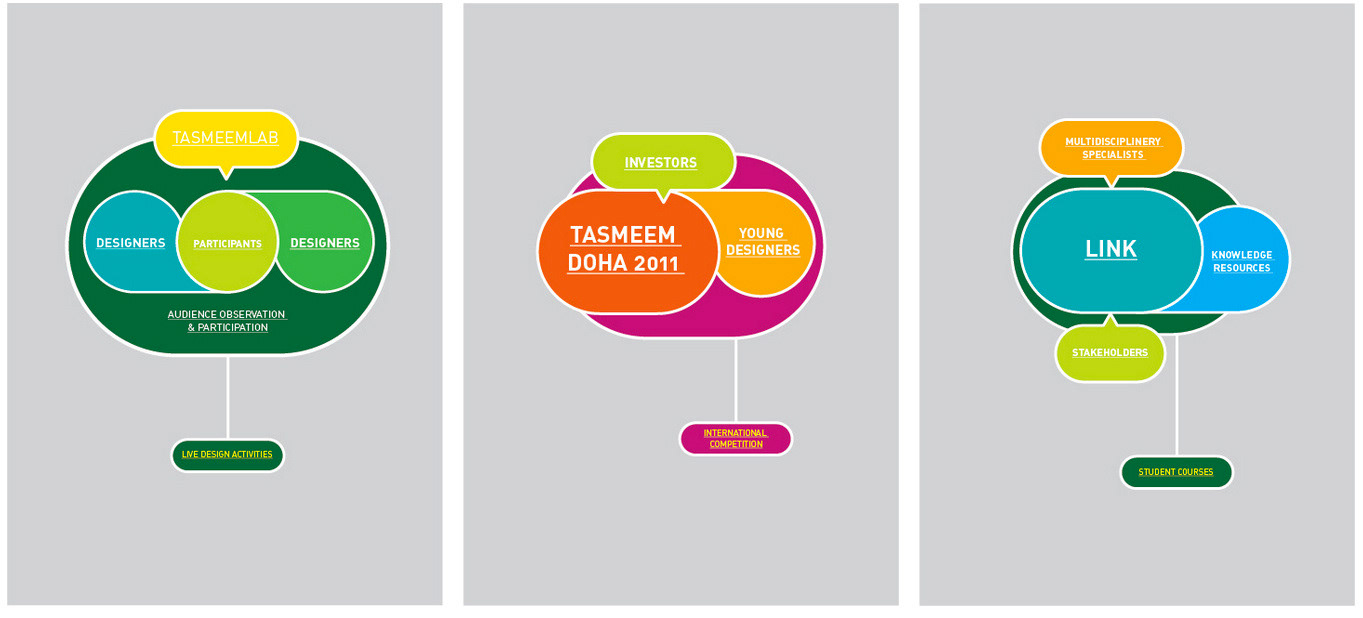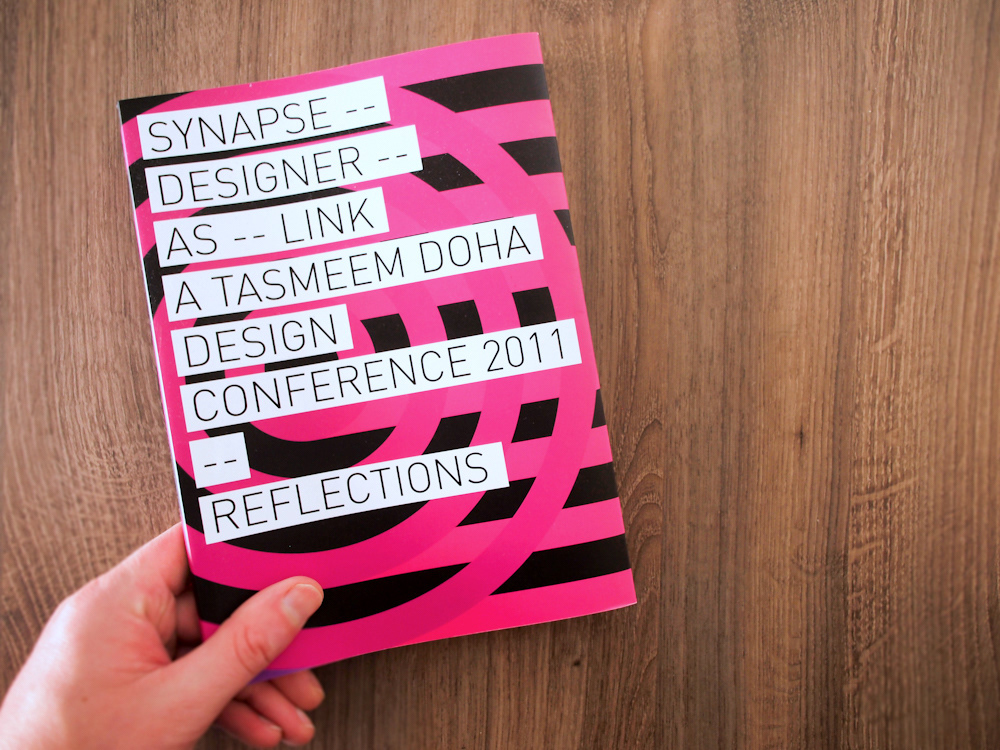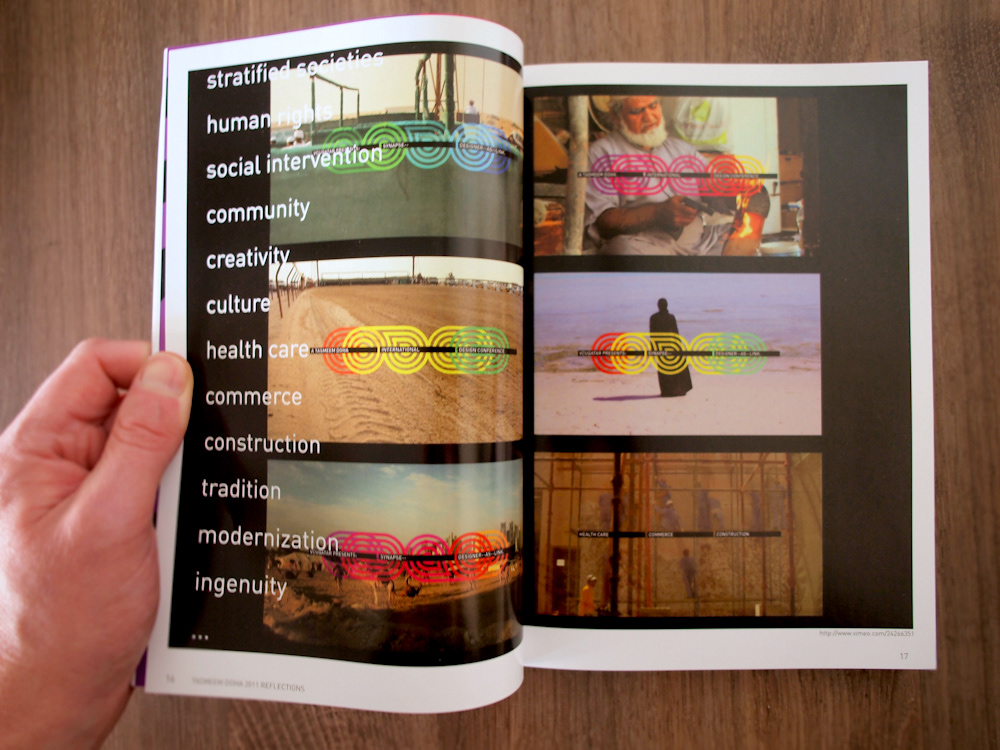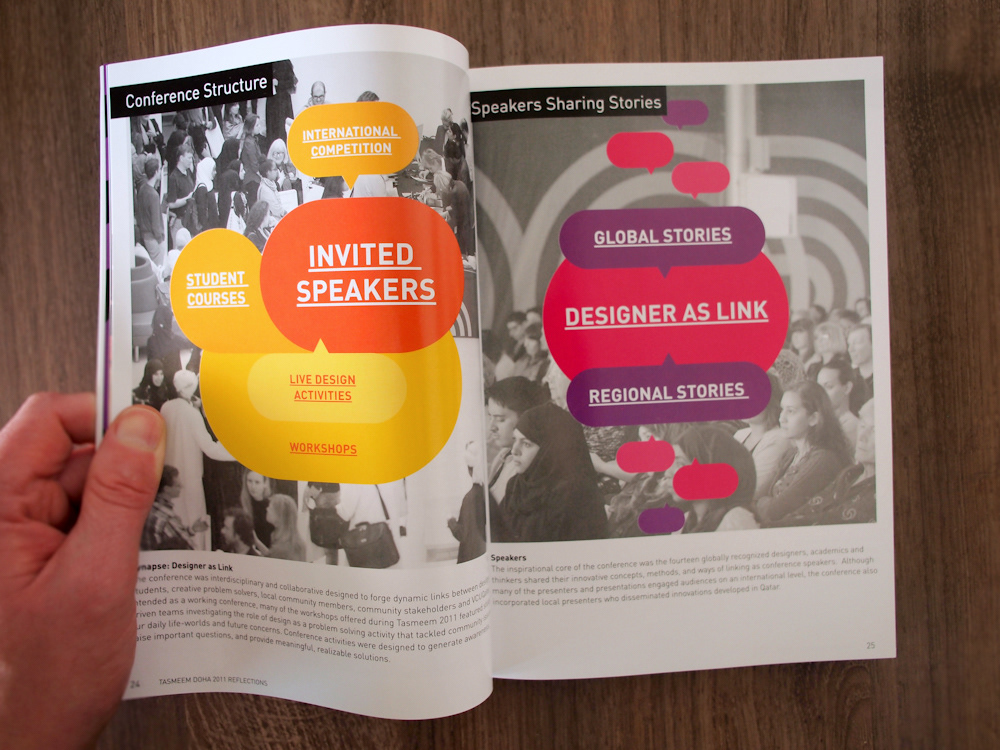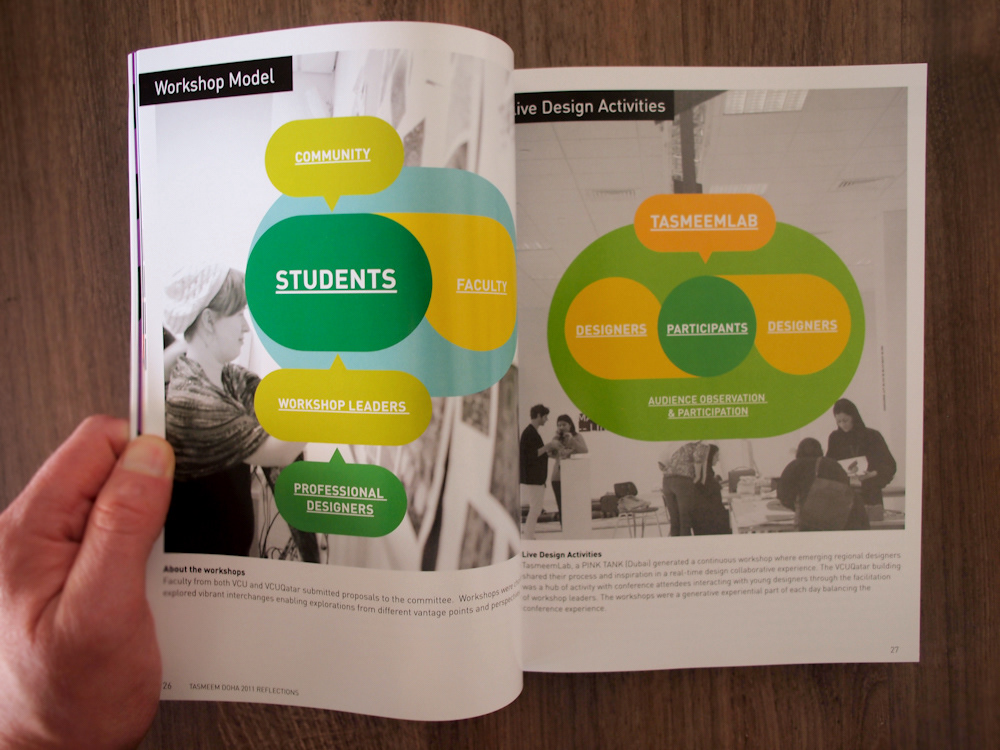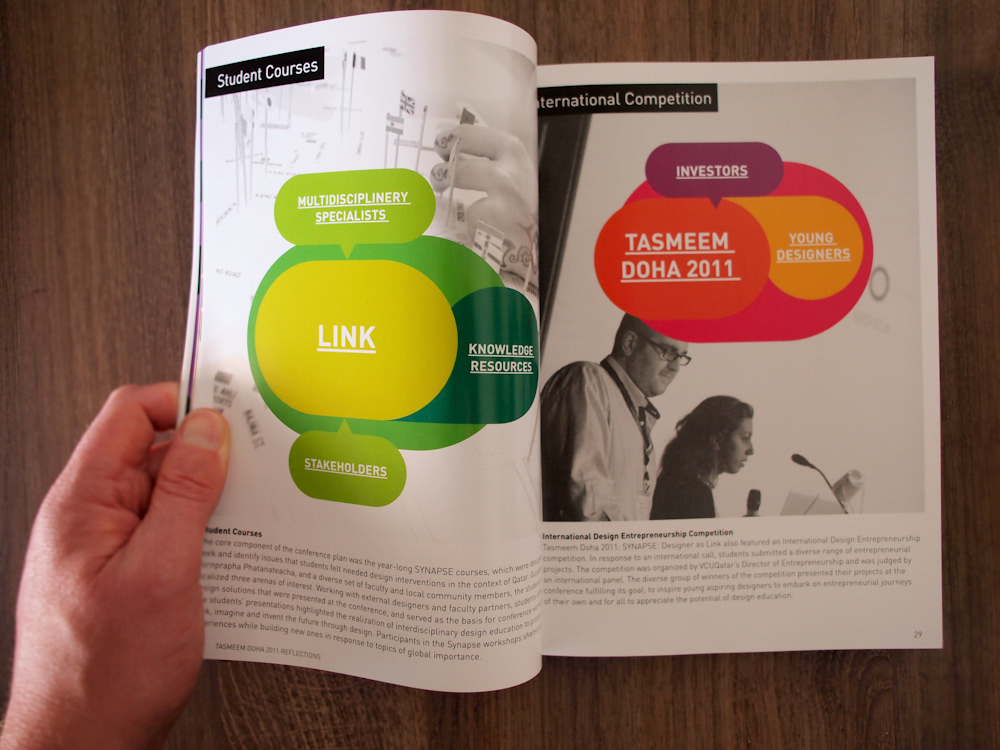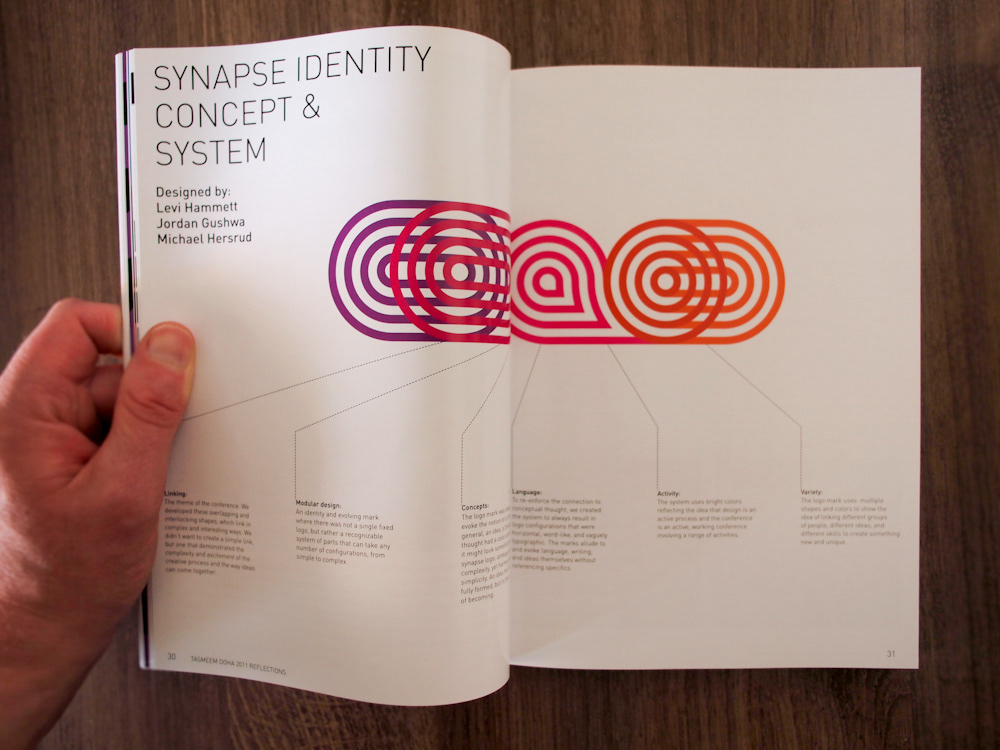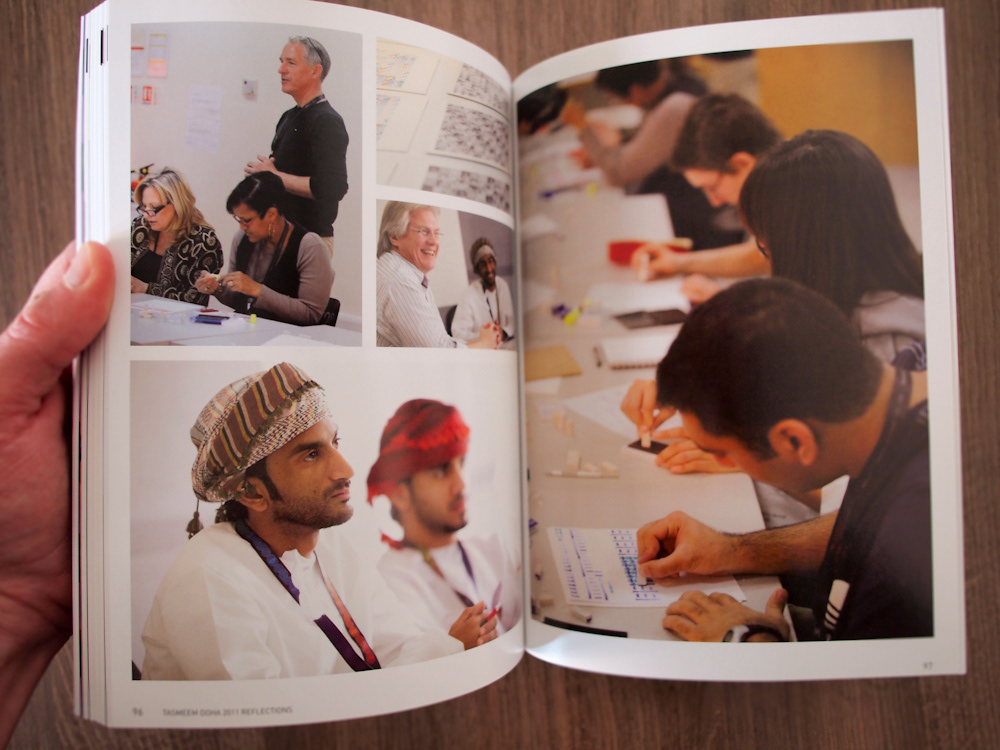 I co-developed the 2011 Tasmeem Identity system, visual system and website along with with Levi Hammett. The identity was based on the theme of the conference 'Synapse: Designer as Link'. We developed a flexible dynamic system using a series of connected rings and color palettes that could be transformed and reconfigured as needed. Levi was lead designer on the final implementation  of the identity design. I also design information graphics and charts that appeared in the conference post-publication that visually represented the different collaborative methodologies practiced for 'designer as link'. Also, special thanks to Jordan Gushwa for help with the overall branding systems, and Balal Khan for assisting with the web development.

Pornprapha Phatanateacha and Muneera Spence were the conference co-chairs and consulted with us on several of the branding and identity projects. Pornprapha was the designer and art director for the Tasmeem book publication.

In the book, I contributed some of the photographic images, written content and graphical content. I also designed the info graphics, shown above, that represented the different aspects of the conference that were also used in the publication. 
Tasmeem is an international design conference held in Doha, Qatar. Tasmeem gathers scholars and practitioners in the fields of graphic, interior and fashion design in Doha to discuss critical issues in design and engage with our students and community members.

Credits:
Video & Motion Graphics Editing by: Simone Muscolino and Michael Hersrud.
Logo Animation by: Michael Hersrud;  Video Animations and Images by: Simone Muscolino.
Sound editing by: Simone Musculino.
Creative Direction & Identity design by: Levi Hammett & Michael Hersrud
The conference was directed by Pornprapha Phatanateacha & Muneera Spence.